Supporting Trans People Z-card Leaflet
Thank You Deliveroo!
In August 2021, Deliveroo donated £2,000 to the National Ambulance LGBT Network to fund the production of an additional 10,000 printed Supporting Trans People z-card leaflets. These leaflets will be made available to LGBT staff network across the UK ambulance services, who will in turn make them available to operational ambulance staff.
Alistair Gunn, Chair of the National Ambulance LGBT Network, said, 'This is show of support from Deliveroo and helps us to achieve our ambition to get one of these small leaflets into the pocket of every operational ambulance person in the UK. This generous donation has potential to change the experience of transgender patients who sometimes report receiving inappropriate or clumsy care from uninformed ambulance staff.'
The cards have been carefully designed to be small enough to carry around but contain all the essential bits of information that can help ambulance workers do a better job. This includes understanding terminology and correct terms to use, right through to understanding good practice guidance and unique clinical presentations.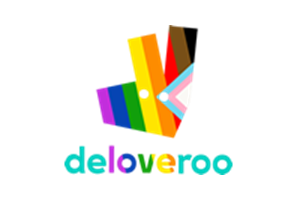 The cards have the rainbow 'deloveroo' logo on the reverse side, which is used by Deliveroo's own LGBT network.
Download or Print a Leaflet
You can download a copy of our new z-card leaflet entitled Supporting Trans People, in English, Welsh or in dyslexia friendly format, using the link below.
Going International!
These two Dutch and Polish language versions are also available to download or print by clicking the links below.